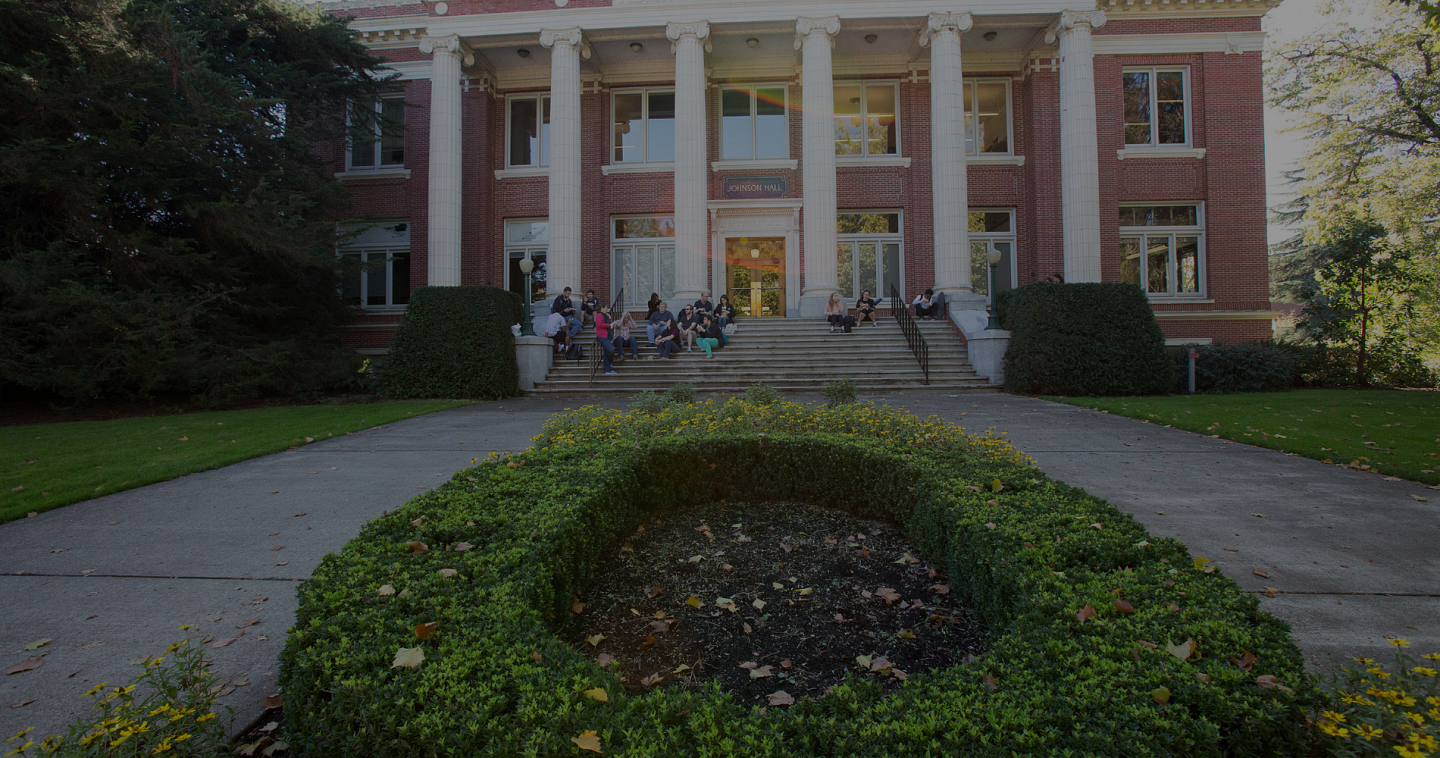 Fulbright Scholarship
at the
University of Oregon
- - - - - - - - - - - - - - - - - - - - - - - - - - - - - - - - - - - - - - - - - - - - - - - - 
Connecting Ducks. Connecting Nations.
Where Will Fulbright Take You?
Across 160+ countries worldwide
The Fulbright Program offers international educational and cultural exchange programs for passionate and accomplished students, scholars, artists, teachers, and professionals of all backgrounds to study, teach, or pursue important research and professional projects.
Now accepting applications for 2024-2025
319
uo Fulbright scholars
since 1950
281
uo fulbright studentS
since 1949
193
visiting fulbright scholars
since 1966
109
visiting fulbright students
since 2012
UO Fulbright Scholars & Students Abroad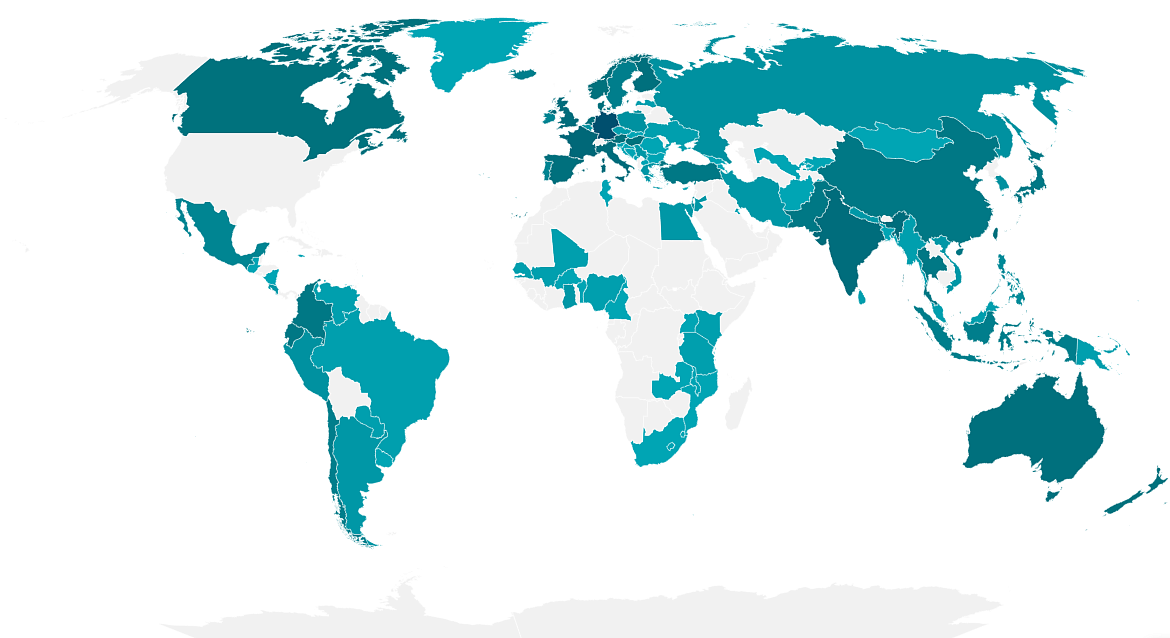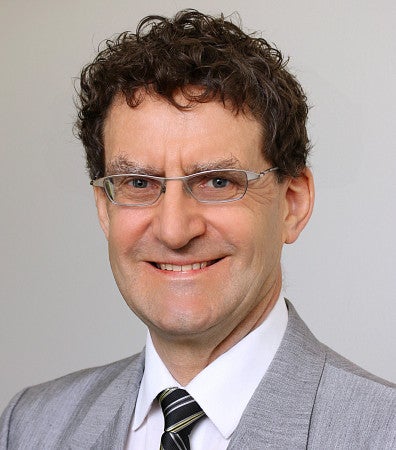 UO Computer Science Faculty Brings Home Fifth Fulbright Award
Allen Malony, Professor of Computer and Information Sciences at the University of Oregon has just received his fifth Fulbright Award. He will be researching HPC performance using "supercomputers" in Helsinki, Finland along with Finnish colleagues at the University of Helsinki during the 2022-2023 academic year.
2023 Fulbright-Hays Doctoral Dissertation Research Abroad Fellowship Recipients
ANNALISE GARDELLA
Fulbright-Hays Doctoral Dissertation Research Abroad Fellowship
Department of Anthropology
Gardella will go to the Philippines to research the cultural magnitude of beauty pageantry within previously colonized spaces.
KIANA NADONZA
Fulbright-Hays Doctoral Dissertation Research Abroad Fellowship
Department of Anthropology
Nadonza will go to El Salvador for her work on agroecokogy, ecofeminism, and environmental activism.
Meet UO Fulbright Student Program Awardees
ERIN PARSONS
Fulbright English Teaching Assistantship
Affiliation: University of Greenland
Greenland, 2021
B.A. in Chinese and International Relations, Robert D. Clark Honors College

"As a Fulbright grantee in Nuuk, Greenland I assist with English teaching at local schools and Ilisimatusarfik (the University of Greenland), while also engaging in local community initiatives. The Fulbright grant allows me to serve as an American cultural ambassador, and I hope to use my Fulbright experience to continue a career in diplomacy, research, and policy. Outside of the classroom I perform research on Arctic security policy with a focus on geopolitical threats from China and Russia."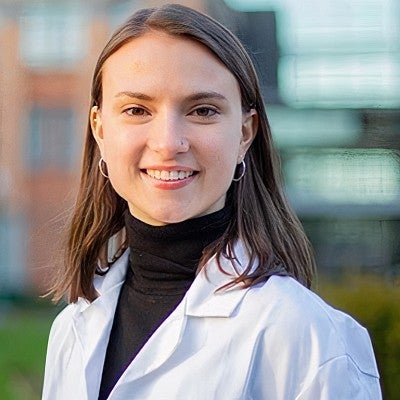 RENNIE KENDRICK
Fulbright Study/Research Award
Affiliation: University of British Columbia (Mark Cembrowski's lab)
Canada, 2020
B.S. in Biology, Robert D. Clark Honors College 
"I was most surprised by how much autonomy I was given as a researcher; typically, if you are hired on as a technician you get bounced around to various projects and are helping with technical aspects of the project, but less conceptualization and analysis. Having my own source of funding gave me more autonomy and allowed me to experience the whole research process, which was also my favorite part of the fellowship. This is the main reason that I would encourage people to apply for this fellowship—it will open up doors that would not be possible without the fellowship and likely contribute to a more meaningful, enriching experience."
Did you receive a Fulbright award for 2022-2023? Share your Fulbright experience to be featured.
Want to Learn More?
Fill out our interest form
Our Fulbright Scholarship advisors would be happy to help you with your application and tell you more about the infinite opportunities available through Fulbright.